Hi!
I am Zhili Chen. I am a Research Scientist in 3D Graphics at Adobe Research based in San Jose, California. My research interest lies in physically based simulation, real-time physics and rendering, 3D reconstruction and virtual reality. I received my Ph.D. in Computer Science from The Ohio State University under supervision of Professor Huamin Wang. Please visit my projects page for what I have worked on. Email me if you have interesting ideas to share or if you want to work with me as intern.
I love hiking and landscape photography. Some of my photos can be found here (I have not yet uploaded many photos). I am also an active basketball and tennis player. I also autocross with BMWWCCA GGC.
My resumé is here. For most up-to-date resumé,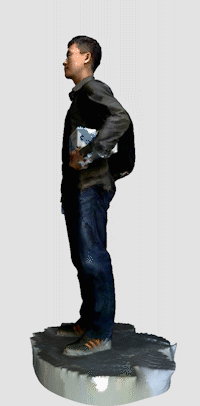 ---
Updates
[2017-08-31] Try out WetBrush at Tech Museum of San Jose!
[2017-04-25] Article about our work that adds 6DOF in VR to flat 360 video is on Variety.
[2016-08-01] Check out media articles to our WetBrush demo at The Verge, Engadget, PopSci, Gizmodo and more..
[2016-07-27] WetBrush was demonstrated at SIGGRAPH 2017 with help from nVidia. I also gave a featured talk about it in Best-of-GTC session.
[2016-04-06] Gave a talk about GPU optimization in WetBrush at GTC 2016. Check out the interview as well.
[2015-11-01] Two papers published at SIGGRAPH Asia 2016 at Kobe, Japan.
[2015-08-31] I joined Adobe Research as research scientist. I am based in San Jose office.